WTI $76.91 -$2.05, Brent $81.4 -$1.86, Diff -$4.49 +19c.
USNG $4.55 -73c, UKNG* 208.5 +18.0p, TTF €80.795* -€6.55. * Jan expiry
Oil price
Oil fell yesterday as the number of Covid cases in China grew sharply after the relaxation of pandemic restrictions were lifted and consequently other countries such as the USA and Italy have brought in new travel regulations. Today it is up slightly which may make it almost unchanged on the year, after all that….!
The API stats last night showed a draw of 1.3m barrels of crude which was slightly below the whisper of 1.5m, Gasoline added 510/- b's and distillates built by 338/-.
The SPR has so far drawn 218m barrels and is down to the December 1983  level, last week saw another sale of 3.5m b's leaving some 375m barrels left.
Predator Oil & Gas 
Predator has announced that the Star Valley Rig 101 is now on the MOU-2 well location. Final preparations are being made to commence drilling.
A further update will be given, which is subject to partner approval, when MOU-2 reaches its intended pre-drill total depth of 1,500 metres TVD KB and prior to the commencement of wireline logging operations.
Predator investors will now be very excited as the return to the drill bit in Morocco is imminent and results will be known in mid-January. 
Victoria Oil & Gas
NOTICE OF CANCELLATION OF ADMISSION TO TRADING ON AIM
Pursuant to AIM Rule 41 the following securities have been cancelled from trading on AIM with effect from the time and date of this notice.
VICTORIA OIL & GAS PLC

213800JHNB148AXECS22

ORDINARY SHARES OF 0.5P EACH, FULLY PAID

(BRWR375)(GB00BRWR3752)

VICA OIL&/PAR VTG FPD 0.005
If you have any queries or require further information, please contact the company's nominated adviser.
I have received a number of questions via the blog website and so on with regard to this announcement before Christmas. I am waiting to hear back from the company and if I do I will report back. 
And finally…
As we end the year with the news of the death of Pele there is a lot of joy to remember after so much pleasure given over the years. For those of my age the team of the 1970 World Cup was the best. (Plus the Banks  save, the strange England substitutions and of course the infamous affair of the bracelet…)
This weekend will see the Premiership in full swing, tonight the Hammers host the Bees and the Foxes are at fortress Anfield. Tomorrow Wolves host the Red Devils, the Eagles are at the Cherries, the Cottagers host the Saints, the Magpies host Leeds and the Gooners go to the Amex. Sunday sees Spurs v Villa and Forest v Chelsea.
Excellent racing from Cheltenham and of course Game Winner makes his debut for Harry Derham at Exeter on Sunday…
As I write the test match between Pakistan and New Zealand is showing an exciting finish. New Zealand are chasing 138 off 15 overs and are 61-1 as I write…Result Match Drawn…
And I would like to wish all the blog readers a very happy, peaceful and prosperous New Year.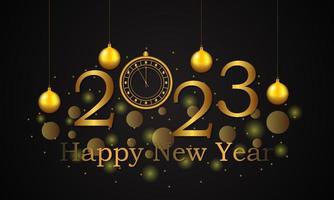 Disclaimer & Declaration of Interest
The information, investment views and recommendations in this article are provided for general information purposes only. Nothing in this article should be construed as a solicitation to buy or sell any financial product relating to any companies under discussion or to engage in or refrain from doing so or engaging in any other transaction. Any opinions or comments are made to the best of the knowledge and belief of the writer but no responsibility is accepted for actions based on such opinions or comments. The writer may or may not hold investments in the companies under discussion.
If anyone reads this article found it useful, helpful? Then please subscribe
www.share-talk.com
or follow
SHARE TALK
on our Twitter page for future updates.
Terms of Website Use
All information is provided on an as-is basis. Where we allow Bloggers to publish articles on our platform please note these are not our opinions or views and we have no affiliation with the companies mentioned
---