Atlantic Lithium's share price has been gathering pace over the past month. 2023 could see the rocket take off.
by: Charles Archer
Atlantic Lithium (LON: ALL) shares are up by 157% over the past year, and 53% over the past month alone, to 46.55p apiece. With a £283.71million market cap, the FTSE AIM lithium explorer keeps good company with others listed on the AIM market.
And further gains in 2023 could on the horizon.
Lithium penny stocks: high-risk, high reward
Penny stock investing in exploratory lithium mining shares is one of the most high-risk, high-reward investing strategies.
Penny stocks — in the UK, those trading under £1 a share and with a market cap under £100 million — are usually highly speculative, aren't yet generating reliable income, and have a habit of throwing unforeseeable curveballs at investors.
To be clear, Atlantic Lithium's market cap means that it isn't technically classed as a penny share.
However, it bares many of the conventional hallmarks. ALL was worth less than £100 million, or circa 8p per share, in the immediate aftermath of the pandemic crash in Q2 2020. And it has been trading within a massive range of 26p and 67p year-to-date. At the very least, ALL is no stock for the faint-hearted.
However, for investors with patience, a high-risk attitude, and the temperament for holding through wild swings in share price value, Atlantic Lithium shares could be tickets for the rocket.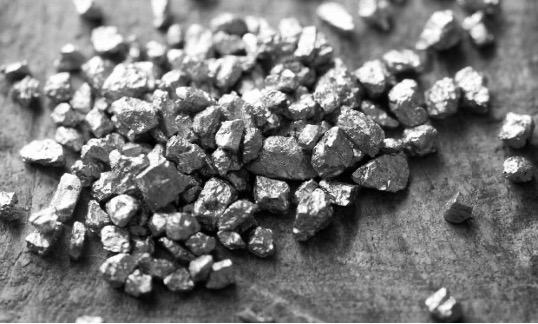 Atlantic Lithium: simplified investment case
For the uninitiated, Atlantic Lithium owns rights to a variety of projects within Ghana and the Ivory Coast. But like many smaller exploratory mining outfits, it boasts a crown jewel — in ALL's case, the Ghanaian Ewoyaa Project, a large lithium pegmatite site which in all likelihood will become West Africa's first lithium-producing mine.
The project is fully funded up to production by billion-dollar US-based Piedmont Lithium to the tune of $102 million. As a strategic investor, Piedmont owns 9.4% of ALL, encouraged by the scoping study which indicated that this one Project alone could bring in over $1.5 billion in revenue.
For context, ALL holds a 560 square kilometre tenure across Ghana and 774 square kilometre tenure across the Ivory Coast. There could be much more unproven lithium in the bush, though this can't yet be guaranteed.
And encouragingly, some of the most common threats have been de-risked. Preliminary results are promising, the project is well capitalised, and the company's management is actively involved in getting as much information to investors as possible.
There's also speculation that Piedmont might propose a merger in the future, which could make strategic sense for both companies.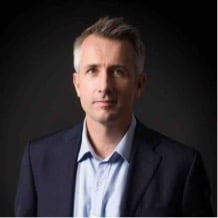 Recent developments
Atlantic Lithium is up by over 50% in the past month as the good news has accelerated. Four key pieces of information are seeing retail investors jump in.
First, on 26 September, ALL began dual listing on the ASX, the natural home of lithium stocks. This could potentially bring it to the attention of larger Chinese investors. Then second, on 13 October, ALL lodged its application for a mining licence for Ewoyaa.
Third, on 2 November, the lithium company lodged an RNS entitled 'Highest Reported Grade to Date of 4.52% Li2O.' There could well be a resource upgrade within the next few months, which could in turn inform the proposed definitive feasibility study for mid-2023.
Then on 9 November, it released another RNS, this one entitled 'Significant Potential for Resource Upgrades.' Interim CEO Lennard Kolff van Oosterwijk's distilled takeaway is that 'drilling consistently delivers high-grade drill intersections…these results demonstrate the significant growth potential at the Ewoyaa Project…the Company is ideally positioned to benefit from the unprecedented levels of lithium demand that are expected over the coming years.'
Liberum Capital concurs, describing the Ewoyaa Project as 'best-in-class.' Issuing a buy rating, the investment banker notes that its valuation would be 66p a share at historical lithium prices. But for context, the silvery metal is now trading for a record 597,500CNY/tonne Chinese spot price.
And with a new Chief Operating Officer in the form of Allkem-alum Keith Muller, investors have plenty of reasons to be optimistic.
The risky bit
But analysing is all about balance, and ALL is no exception. To start with, rocketing FTSE AIM stocks attract scalpers like flies, which can generate unwanted volatility. Some profit-taking should also be expected on the way up. And for context, ALL shares are in an evolving position, whereby there could be better returns on smaller micro-caps, and less risk with the larger blue chips.
However, one key penny investing risk — share placements to strengthen balance sheets at the expense of current shareholders — seems unlikely given Piedmont's involvement. But shareholders have been diluted over the past year, and this risk cannot be ruled out. It's also worth noting that insider ownership remains relatively low, and that the interim CEO sold £342,000 worth of shares at circa 57p per share earlier this year. Management has access to more information than retail investors, and this sell-off should also be considered on the risk side.
Further, production is some way off, and delays are not uncommon when it comes to mining. This is especially true of lithium — many investors relaxing at home underestimate the complexity of getting the volatile substance out of the ground and safely to a customer.
But overall, this feels like playing the Devil's Advocate. Atlantic Lithium shares may constitute yet another LSE lithium stock with serious potential for 2023.
This article has been prepared for information purposes only by Charles Archer. It does not constitute advice, and no party accepts any liability for either accuracy or for investing decisions made using the information provided.
Further, it is not intended for distribution to, or use by, any person in any country or jurisdiction where such distribution or use would be contrary to local law or regulation.
If anyone reads this article found it useful, helpful? Then please subscribe
www.share-talk.com
or follow
SHARE TALK
on our Twitter page for future updates.
Terms of Website Use
All information is provided on an as-is basis. Where we allow Bloggers to publish articles on our platform please note these are not our opinions or views and we have no affiliation with the companies mentioned
---