What a week for the Share Talk, we like to push the envelope with the small team we have working on the site. From going public, making the announcement we would host an investor evening at the NEX Exchange, London.
We left ourselves with only two weeks to attract members of the public to attend, we had Andrew Bell – Executive Chairman and CEO for AIM-listed Regency Mines Plc (AIM:RGM) and Joao Andrade is CEO of WideCells Group Plc (AIM:WDC) booked for the show, we rallied around our friends and contacts and the response Share Talk got was staggering.
We managed to add Roy Pitchford CEO of VAST Resources Plc (AIM:VAST) and Patrick Cullen CEO of Connemara Mining Company Plc (AIM:CON) and we had a great company mix for investors to meet.
On of main aim was to give something back by supporting the Bradley Lowery Foundation fund @Bradleysfight which helps families who are raising money for sick children. A charity close to my heart and a cause we have helped in a small way over the past year or so.
Value Generation Limited offered to add to our donation and we managed to raise £600 from the ticket allocation on the evening. We have counted members of the public as we had a lot of CEO's, NED, Brokers and companies' members in the audience. We truly thank everyone who travelled on a wet Wednesday evening to the capital and we hope you enjoyed the event.
We will contact Value Generation Limited this week so we can pass on the payment to the Bradley Lowery Foundation.
Before we move on l have to thank a few people, our followers, friends who attended, you know who you, Frank, Silky & Co. @LIONSGOLDdotcom @MkangoResources Ed McDermott of @optivalondon PJ MetalNRG plc plus a few other special friends. Connemara Mining New CEO Patrick Cullen was a breath of freash air and the first time l have meet the guy, but it wont be the last that is for sure.
Companies presenting on the night
Today we publish the video presentation, 27 September, 2017, NEX Exchange, 2 Broadgate Circle, London, UK.
Andrew Bell is Executive Chairman and CEO for AIM-listed Regency Mines Plc which seeks to develop a large and profitable natural resource enterprise with diverse revenue streams and significant potential for capital growth and share price appreciation. Regency is a multi-asset vehicle with assets in the US (Coal/Oil), Greenland (Rare Earths), UK (Oil), and Papua New Guinea (Nickel/Cobalt). Andrew will take us through the latest developments at RGM and what their plans are for the future.
Andrew Bell, Executive Chairman of Red Rock Resources Plc video presentation.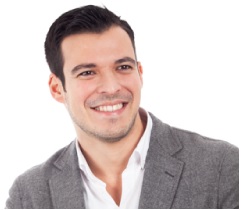 Joao Andrade is CEO of WideCells Group Plc (LON:WDC), the first stem cell research company to list on London's main market. WDC aim to become the world's market-leading family protection brand; protecting as many families as possible from the serious life consequences of blood cancers, as well as the financial consequences of uninsured stem cell treatment.
WideCells have recently launched CellPlan in the UK – the world's first global stem cell healthcare plan. Listen to Joao speak about his plans for the future of WideCells Group and their subsidiaries.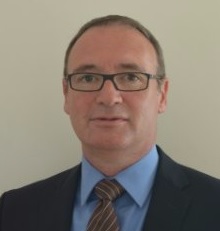 Patrick Cullen is CEO of Connemara Mining Company Plc (AIM:CON). Connemara's strategic objective is to create shareholder value by exploring in Ireland, one of the most prospective countries in the world for zinc, using our experience to identify prospective ground and develop joint ventures with major mining companies.
Ireland continues to produce over 25% of Western Europe's zinc and lead at Boliden's Tara mine. All the major players are involved here including Glencore and Teck and recently Vedanta and Lundin. Connemara has interests in 3 major project blocks in close proximity to zinc mining operations or with drilled mineralisation.
There is a current revival of interest in gold with exploration and reserve definition projects as well as mining ongoing in a number of areas, notably the operating Omagh Gold Mine and the significant gold reserve established at the Curraghinalt Project in County Tyrone. Connemara is following up on its 2016 discovery in bordering County Donegal at its 100% owned Inishowen Project.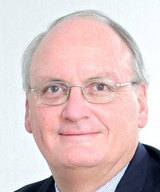 Roy Pitchford is CEO of VAST Resources Plc (AIM:VAST). VAST has transitioned from an exploration company to producer with assets across Romania and Zimbabwe. With two mines already producing, the Manaila Polymetallic Mine in Romania and the Pickstone-Peerless Gold Mine in Zimbabwe, Vast is currently in the process of agreeing the contractual terms of the association on the licence granting the right to mine at its third mine, the Baita Plai mine in Romania.
The Company also has a pipeline of additional assets at various stages in the development curve, from deposit discovery to previously producing mines; the Board aims to realise these assets within a sensible time frame. In the interim, the Company is committed to keeping a low-cost base and generating revenues.
---
If anyone reads this article found it useful, helpful? Then please subscribe www.share-talk.com or follow SHARE TALK on our Twitter page for future updates.
All information is provided on an as-is basis. Where we allow Bloggers to publish articles on our platform please note these are not our opinions or views and we have no affiliation with the companies mentioned