Welcome, the publication is an interactive weekly update on what's happening with the trending stocks this week. I highlight and comment on the stocks that you want me to highlight or comment on. The more you speak the more I Share! I also provide a round up of Share Talks interviews over the week. If you think that a certain share or person should be mentioned in the next edition let me know my details are at the bottom of the page… If there is anything Share Talk can do to help you let us know!
Last Week
Last weeks Steve Shares was well followed with the main comments around the Petrofact news. It does go to show that there are major FTSE based company's whose share price can look undervalued against their production figures and could potentially provide major upside akin to some shares on AIM but without the potential volatility.  Thank you for your comments and thoughts around this and again thank you for your interactions.
TipTV
This week I covered Vast resources (VAST) and Red Rock Resources (RRR) The write ups are at the end of this publication as always, but here is the link for the company's covered via TipTv: https://www.share-talk.com/tip-tv-stock-watch-with-steve-larratt-on-vast-rrr/
This weeks stocks…
88 Energy (88e)

Things are heating up on the north slope of Alaska and a series of good updates has resulted in a rise of the share price to recent highs, the Icewine#2 Operations Update de-risked the drilling phase of the second well as the liner was successfully put in place and the Arctic Fox rig demobilisation was to commence shortly.
With preparations on track for execution of main stimulation in the 3rd week of June and further production testing remaining on schedule for late June / early July the main questions I have been asked is am I still happy to hold and what do I expect the share price to do upon a successful set of results? Firstly the question is what is commercially viable and hopes to be reported. I am confident in saying that anything over 80 barrels of oil per day is economic in this oil price environment, however I wish to see over 100 and my figures show a 135 barrel potential. Anything more than that and it may as well be a conventional well in effect.
As to what this means in regards to what the shorter term potential is in regards to the share price who knows. However the longer term picture is still very good in regards to a takeover as they need the oil in the pipeline system. I wish holders the best for the future and lets be seeing those figures soon. Thoughts and comments as always are welcomed.
SDX Energy (SDX)

This weeks announcements have provided a lot of de-risking news for holders but still people are asking if they should hold for the longer term? I have responded with a 'look at SOU for the potential of a discovery being bought into long term production' comment. The results of the well test at the SD-1X drill have now been concluded with the recent natural gas discovery, and the well has successfully flowed dry natural gas at a stabilised rate of 25.8 MMscf/d. This flow rate exceeded their initial expectations and was also reported as being limited by the infrastructure put in place to test the well. With this 'sub-standard' data being integrated into the on going reserve evaluation work I would expect some higher figures announced very soon. The results of that will then be put into a development plan for the area to bring the discovery into commercial production as soon as possible.
Meanwhile at their other asset in Morocco they this week have secured a Gharb Centre exploration permit, covering an area of over 1362 km2 with a firm commitment from SDX for the acquisition of 200km2 of 3D seismic, and to drill two other exploration wells within the first four-year period. As previously announced they have pre-drilling activity under way in Morocco where the tendering process for drilling rigs will be announced shortly. SDX has also received partner approval for seven drilling locations in their permits and is targeting late Q3 2017 to start. With so many drills in the near term what are the majority of holders planning to do? Hold, add or de-risk along the way?
Lamprell (LAM)

Lamprell is an oil services based company, and on Wednesday of this week they have said they are creating a joint venture with Saudi Armaco, Hyundai Heavy Industries Co and others. The project will construct the Maritime Industries & Services in the eastern province of Saudi Arabia. The group will be known as JVCo. This deal has gone largely unnoticed and the detail given in the RNS were exceptional. The main points: Funding will primarily put in place by the Government of the Kingdom of Saudi Arabia to establish, prepare and construct the site and shared infrastructure.
The remaining costs will be funded by JVCo. Lamprell's portion will be from pre-existing funds. Saudi Aramco's parent company, Saudi Arabian Oil Company, will enter into a master offtake agreement with JVCo under which it will agree to purchase, or procure the purchase, from JVCo of a minimum of 20 jackup drilling rigs, as well as offshore support vessels and services for jackup drilling rigs and offshore support vessels operating on Saudi Arabian Oil Company's offshore assets. With this step into the area and with such majors in place do you think that the share price is cheap at present against what could be? Is this part of the master plan with the listing of Saudi Aramco on the horizon? One to add to the watch list…
Housing sector
Since Brexit many company's have seen their losses come back to new levels. This week saw Abbey Plc (ABBY) release their Trading Update for the year, completing 586 House Sales (UK 495, and 91 offshore). The group turnover for the year has fallen moderately short of last year's €220m which equates to their market cap figure. Higher average sale prices and continuing strong margins mean operating profit should be in the region of last year's levels. Forward sales for the group are at good levels and both the UK and Ireland are planning to build and sell more new homes in the year ahead.Full year results should be available in the week beginning 10th July.
Costain Group Plc (COST), the engineering group who deploy technology-based infrastructure in the UK's energy, water and transportation areas, announced a strong performance with significant increases in both revenue and underlying operating profit and a 15% increase in the final dividend. With this dividend due soon are many hoping that the share price will continue its recent gains? With Costain winning a place on TfL's new Major Projects Framework early this year, which is valued at up to £500m in total, and includes design, planning and complex project delivery work in the plans for the Transport for London and with this framework potential to be extended by two years at TfL's discretion posing serious potential as well as other ongoing contracts are they still in place for future gains?
Bovis (BVS) in summary have had a respectable year, with their financial position strengthened with year end net cash increasing to £38.6m· and a Dividend of 45p per share against a share price of around 900p, an increase of 13% over the previous dividend reflects the group's financial position and the board's confidence in future prospects.
Taylor Wimpey (TW.) has seen major gains since the Brexit drops, they recently reported that their review of leases with ten year doubling ground rents is now complete and confirming that their dividend targets and land investment programme would not be impacted should be welcomed by shareholders. During the first four months of 2017, the housing market remained positive. In central London, the market remains stable. With increasing customer demand in the sector the total order book stood at 9,219 homes up by circa 400 homes on the previous year. The total order book value increased by 2% to approximately £2,210 million from the equivalent period last year and by 31% from the year end.
The main question is with elections due soon, will there be another opportunity to trade in this sector?
What company's do you consider undervalued and news items that the market has missed…? Let me know and I will announce via the next issue of Steve Shares…
My thought of the week
A taboo subject to some, Politics. Are people looking at the longer term effects of the current political situation not only at home but in the wider world, a potential Trump impeachment would potentially impact the value of the dollar? Could the successful triumph of a conservative or labour win effect the way forward in the Brexit negotiations? Could a potential hung parliament or a collation not help the situation? Have you considered the effects on your portfolio?
Share Talk round up
Share Talk Interviews
Share Talk spoke to Rita Whittington,CEO of Magnolia Petroleum here
Share Talk spoke to Mark Braund, CEO of Redstoneconnect plc here
Share Talk has Presented lots of articles and can be found at https://www.share-talk.com/
The Biz Lounge… Taking the stress out of stocks
TheBizLounge: When do you sell a stock? And what's your price target when buying?
TheBizLounge: Has #BA's owner @IAG just ruined a globally respected brand?
TheBizLounge: Did you buy any of these UK shares in May? How our stock ideas have done
TipTv Write ups
Vast Resources (VAST)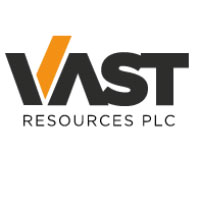 Lots of projects and a good working process have been delivered on the projects but has been missed by the market it seems by lack of shareprice movement. They own 100% of their Manaila Mine which is a copper, lead, zinc, gold and silver mine and they have their own processing plant. It historically produced a 13% copper concentrate and a 3g/t gold concentrate, with excessive zinc content that resulted in penalties and therefore low prices per tonne of concentrate. Since taking operational control, the management have successfully improved the quality of the copper concentrate in addition to commissioning a separate zinc concentrate line thus creating a second revenue stream. They have previously reported that they were working to generate a third revenue stream through a gold / silver concentrate.
Expectations are that a JV partner for Manaila is soon to be announced, sounds like it could be close after recent communications by the company and reading the last few RNS's. Also that the BPP licence is granted and they can start production this year. They said this is still on target in their recent Q and A a few days ago. The biggest worry as always with smallcap's is funding and they are fully funded this year. So a ramp up of production from the mine is expected. Faneata DFS was released but not a lot understood the report however according to Andre Prelea, the Romanian asset manager its more valuable than a lot realised as it a concentrate. Exploration of the 2 mining licences once JV is announced to hopefully develop these new assets will come shortly afterwards. Next quarterlies are due in July so I am hopeful for a good ramp up in production levels after the bad weather in the winter caused the drop in levels.
Red Rock Resources (RRR)
Lots of payments news is expected in the short term. News flow on the situation with Tshipi and Jupiter Mines manganese project with the Bank of America Merrill Lynch as the sales team in place and figures suggest that the company's small percentage of ownership is potentially worth over £10Mn at today's manganese prices. Background research has proven to show that there are some big players in the mix, and the mine life and size means that the potential returns over the 60-100 years means that the current prices might not be a measure against the possible valuation that big players might put against the asset. Again as reported in the beginning of April monies are also due from Para resources in Columbia, their 60day payment is coming to a conclusion with $250k due, $50k interest on that and royalties which are meant to be a potential 5 figure number.
What is on the question of everyone's lips is will they pay a special dividend to shareholders or re-invest in existing assets, or maybe buy new assets. The deadline is between now and 15th June for all 3 payments… News on Shoats creek is due and seems to be some difficulties with Mayan Energy on that issue.
Let me know what should be in next weeks article and I will report on the shares that matter to you…
Email – Steve@share-talk.com Twitter – @slarratt1 Tel – +44 (0)7963777475
---
If anyone reads this article found it useful, helpful? Then please subscribe www.share-talk.com or follow SHARE TALK on our Twitter page for future updates.
All information is provided on an as-is basis. Where we allow Bloggers to publish articles on our platform please note these are not our opinions or views and we have no affiliation with the companies mentioned