Share Talk – Steve Shares
Welcome, the publication is an interactive weekly update on what's happening with the trending stocks this week. I highlight and comment on the stocks that you want me to highlight or comment on. The more you speak the more I Share!
I also provide a round up of Share Talks interviews over the week. If you think that a certain share or person should be mentioned in the next edition let me know my details are at the bottom of the page… If there is anything Share Talk can do to help you let us know!
Last Week
Last weeks Steve Shares was well followed with the main scope of replies being around that of Ortac Resources and the scope of their prospective projects. This week has seen the first news item in de-risking the company with the permits having been issued. There were several comments (some of them unpleasant) surrounding Blenheim Natural Resources, but the general consensus is that the actions were made to move the shareprice, which by the looks of it by their chart it did. However anyone can buy and sell shares as and when they feel. In this day and age you would have thought that their would have been an easier and more transparent way to report trades. Thank you for your comments and your interactions and as always enjoy this weeks Steve Shares.
TipTV
This week there is no coverage on stocks via TipTv however I will look forward to covering some stocks next week… If there any stocks you think that are under the radar let me know and I will add them to the list of those to look out for in the future.
This weeks stocks…
EVR Holdings (EVRH)
EVR Holdings is a creator of virtual reality content and this week they announced that its subsidiary MelodyVR had entered into an agreement with Microsoft Corporation, who as everyone knows is the world's largest software company. Although it is billed as a non exclusive the deal, the deal has merits. The technical experteise and general trusted name is a good one to have an alliance with as they will help with funding of the application and will market the product to help launch the MelodyVR platform.
With the rate of growth in the virtual reality sector this early move could prove to be a good entry point into what surely must become a crowded market in the not to distant future. What are the scopes of the deals in place and what potential upside is still to be seen but this feels like an opportunity to shareholders for the longer term.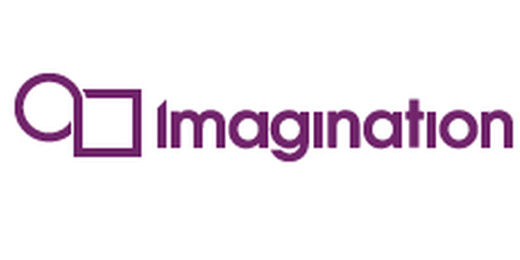 Imagination Technologies Group plc (IMG)
Covered only last week on TipTv as a stock to potentially put on your watchlist mainly based around the ongoing process where the company has asked for further information from Apple. Whilst Imagination remains in dispute with Apple Inc over the potential infraction of their technologies, they this week announced that they are commencing formal sales for the business Group as a whole. They announced that over the last few weeks it has received interest from a number of parties for a potential acquisition of the whole Group. The Board of Imagination has therefore decided to initiate a formal sale process for the Group and is engaged in preliminary discussions with potential bidders. They have said that things are progressing well and indicative proposals have been received for both businesses.
What the deals are no body knows at present however is this a ploy to flush out Apple? Could we see a bid from perspective majors? What do you think is the potential upside from this point? Could there be any caveat based around any Apple feedback to the favour of current shareholders if they have compromised their patents?
Empyrean Energy (EME)
Covered back in early April on TipTv they released news on Monday that over the weekend they had commenced drilling operations last Friday at their Mako South-1 Well, not only had they started but over the weekend they had successfully cemented casings in two sections and ran to a depth of 1,330 feet with the forward plan to drill towards the top of the objective zone and a conventional core to be taken at around 1,707 feet holders are expecting news to come shortly, with logs to be run and a flow test operation to be undertaken holders are expecting the start of what could be exceptional news flow.
The news that had shareholders scratching their heads was that Empyrean had raised £660,000 through Global Investment Strategy, a London-based advisory firm who has institutional clients who are particularly attracted by the potential for the Company's newly acquired Sacramento Basin Assets, as announced on 15 May 2017. with the drill bit currently turning and the recent rises in the share price this highlights that the risk associated with the near term news wasn't a factor in the current scheme of things with a longer term view on the asset in question. Do share holders think that this represents a good deal in place? What are the short term versus the longer term views of the risks?
UK Oil and Gas (UKOG)
Several weeks back I updated about the potential of onshore drilling with the Conservative government promise in their manifesto of unlimited well potential and covered several companies that could benefit. UKOG was one of those and on Friday they announced the news that old and especially new holders wanted since entering in May during the drop in the shareprice. The positive update of one of their drilling programs stated that oil was Seeping from the Kimmeridge Limestone Core Samples at their Broadford Bridge-1 Kimmeridge Exploration Well. Stephen Sanderson, UKOG's Executive Chairman summed things up: "I am privileged and excited to have seen, smelt and touched the oil in the KL4 samples today, alongside UKOG's management and operations team." Within the Weald basin area and with the Kimmerage feature now looking like they are part of the same geological oil deposit, this presence of oil demonstrates that both BB-1 and Horse Hill-1 could be part of the same structure. This oil deposit may therefore extend over 30 km from north to south across the Weald Basin. This further de-risks the area and shows what a good prospective onshore play this could be. Well done to all holders and plenty more to come I feel…
Thoughts and comments as always are welcomed. What company's do you consider undervalued and news items that the market has missed…? Let me know and I will announce via the next issue of Steve Shares…
My thought of the week
Technology company's, with the technology markets having a perceived void between the major players in the sector and the supposed minors, it bears fruit in thinking how to assign a value. With research and development budget values in the majors being many multiples of the Market Caps of some of their smaller technology providers it makes you wonder why they don't just buy out the smaller company's?
Last week I covered Imagination Technologies Group who are a technology based group with a major deal that looks like Apple were walking away from after developing its own technologies. This week as reported above EVR Holdings has started making inroads into an up and coming sector of Virtual Reality with the likes of Apple, Facebook, Google, HTC, Samsung and Sony already looking into the sector it just shows what can happen with the right company in the right sector at the right time. What technology sectors could small companys be looking at in the future?
The Biz Lounge… Taking the stress out of stocks
TheBizLounge: Tough times for toymaker @Hornby; Barclays bosses charged with fraud
Share Talk round up
Share Talk Returns back to it's Grassroots with this brand NEW feature.
$ean D. TheBigCheese who uses the twitter tag @TheBigCheesePho speaks to @TheRumTraderLSE about his investing strategy, why he started buying – selling shares. Sharing his thoughts on his past trading & experiences while having a fully time job and a father of 4 children.
Conkers Corner
In this interview, @conkers3 spoke with business man, entrepreneur, thought leader, speaker, author, CEO & Co-Founder of Inzsure.com @TunstallAsc, Steve Tunstall. Steve growing up in North Nottinghamshire came from a family of miners and after doing "exceptionally badly in his A levels passing only one of them" he applied for around 150 jobs without getting even one interview". So Steve did a part-time course in Mechanical Engineering, which took him to Cumbria, working at Sellafield. This was to be the beginning of Steve's fantastic education, employment and entrepreneur journey. This drive has taken Steve all around the world as a global Insurance/Insurtech thought leader and ambassador and has been recognised as the No.1 worldwide influencer in Insurtech, according to the Global Instech 100. He features in the Top 20 Global Influencer lists of Rise, Richtopia and Onalytica in the areas of Insurtech, Fintech and Blockchain. Listen now to gain insights to this fantastic journey and his vision of the future: https://www.share-talk.com/conkers-corner-speaking-with-steve-tunstall/
Share Talk Interviews
Share talk spoke with Justin Tooth, Executive Chairman of FCR. We talk about the RNS covering the update on the Toral project and the appointment of Mr Campion and how that fits in with the strategy of FCR: https://www.share-talk.com/justin-tooth-executive-chairman-of-fcr-aimfcr/
Share Talk has Presented lots of articles and can be found here
Let me know what should be in next weeks article and I will report on the shares that matter to you…
Email – Steve@share-talk.com Twitter – @slarratt1 Tel – +44 (0)7963777475
---
If anyone reads this article found it useful, helpful? Then please subscribe www.share-talk.com or follow SHARE TALK on our Twitter page for future updates.
All information is provided on an as-is basis. Where we allow Bloggers to publish articles on our platform please note these are not our opinions or views and we have no affiliation with the companies mentioned