Share Talk presents our first ever Investor's Evening at the Forest of Arden Marriot Hotel near Birmingham on the evening of Saturday 26th November hosted by Zak Mir, featuring Metal Tiger PLC, Kolar Gold Ltd, Mkango Resources Ltd and Regency Mines PLC.
This event is supported by London South East, St Brides Partners, and Mining Maven
Part of the Share Talk mission is to provide a platform for investors to be able to ask questions to the companies they invest in, often through our regular Q&As and podcasts on our website. This free event gives both the companies and investors a chance to talk to each other face-to-face in a relaxed environment.
Any profits made from the event will be donated to the Bradley's Fight charity which we are proud to support.
Presentations will be streamed LIVE on Facebook and Twitter.
**Please note there are a limited number of rooms available at the venue for overnight accommodation. Contact the venue directly for best rates or try www.hotels.com for alternatives in the area.
Event timings:
18:00 – 18:30 Registration and Drinks
18:30 – 20:30 Presentations from Kolar Gold, Regency Mines, Metal Tiger, Mkango Resources
20:30 – 21:30 Buffet dinner, drinks + networking
To find out more and book your free place at the event, please register here.
Companies presenting on the night: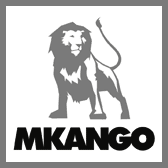 Mkango Resources Ltd. (TSX-V / AIM: MKA) is focused on the development of the Songwe Hill rare earth project and Thambani uranium project in Malawi. Songwe has advanced from an early stage in 2010 through two phases of drilling, resource definition and extensive metallurgical test work to completion of a pre-feasibility study in September 2014, updated in November 2015, one of only a handful of rare earths projects globally to have advanced beyond this stage and amongst the lowest capex in the sector. The project is an open pittable deposit with long mine life, has significant expansion options, favourable mineralogy and a rare earth mix geared to the high growth permanent magnet sector, and is located in a strategically important rare earths mineral province.
The main exploration targets at Thambani are uranium, niobium and tantalum. In January 2015, Mkango announced the first set of assay results of 142 soil and rock chip samples from 9 trenches, which returned variably anomalous uranium, niobium and tantalum values in most trenches, ranging up to 4.70 % U3O8, 3.25 % Nb2O5 in soil and up to 0.42 % U3O8, 0.78 % Nb2O5 and 972 ppm Ta2O5 in rock chips. In July 2016, the Corporation announced the results of an airborne geophysical survey covering approximately two thirds of the licence area, highlighting a number of significant radiometric and magnetic anomalies.
The company's corporate strategy is to develop new sustainable sources of rare earth elements and other minerals geared to growth in the low carbon "green" economy, technology and the Fourth Industrial Revolution.
Mkango listed on TSX-V in January 2011 and on the AIM market of the London Stock Exchange in June 2016.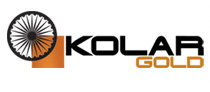 Kolar Gold Limited (LON:KGLD). Kolar Gold Limited ("Kolar Gold") is a gold exploration and goldmine development company primarily focused on India.  Its shares are listed on the London Stock Exchange AIM Market under the ticker KGLD.
Kolar Gold's aim has been and is to become a leading Indian gold exploration and development company benefiting both its shareholders and the wider community in which it operates, in the long term.   Kolar Gold is progressing its activities through its 20+% ownership of Geomysore Services (India) Private Limited ("GMSI") and by pursuing the revival of the historic Bharat Gold Mines jointly with the Bharat Gold Mine Limited ("BGML") ex-employee united unions, and adding additional opportunities to Kolar Gold's stable.

Regency Mines PLC (LON:RGM) seeks to develop a large and profitable natural resource enterprise with diverse revenue streams and significant potential for capital growth and share price appreciation.
Regency Mines plc follows a long-term corporate strategy designed to create and realize value for shareholders throughout all phases of the commodity cycle. Regency employs its financial and technical skills to identify and develop natural resource projects and investments with attractive risk weighted return profiles. These may include early stage exploration projects as well as more mature investments with near-cash flow potential.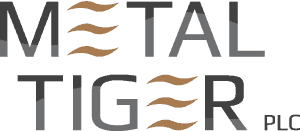 Metal Tiger PLC (LON:MTR) mission is to deliver a high return for shareholders by investing in significantly undervalued and/or highly prospective opportunities in the mineral exploration and development sector timed to coincide where possible, with a cyclical recovery in the exploration and mining markets.
With Paul Johnson recently stepping down as CEO, this event gives investors a chance to speak to incoming CEO Alex Borrelli about his vision for the future of Metal Tiger Plc.
If anyone reads this article found it useful, helpful? Then please subscribe stalk.wpengine.com or follow @SHARE TALK on our Twitter page for future updates.