Canadian Overseas Petroleum's share price has dipped below 5p. I smell the oily scent of opportunity.
Canadian Overseas Petroleum (LON: COPL) shares the classic FTSE AIM story.
Look at that chart. It's just disgusting. First there's the peak to a record 81p in late March 2021. COPL shares then fell to 19p by the start of this year. There was a poorly received trading update on 1 February 2023, and now shares are changing hands for under 5p each, with a CAD$35 million market cap. Sentiment seems negative, and many investors are giving up.
This is my jam.
Underloved ✓
Undervalued ✓
Underappreciated ✓
Based purely on fundamentals, COPL shares are trading wildly under their fair value.
As ever, bear in mind that this article is not investing advice and is only a brief overview of a fairly complex investment case. Further, cheap penny shares in the exploratory commodity sector are usually inherently risky.
That being said, what's going on?
Finances first
Let's start by looking at Q1 2023 results — which track the calendar year. There's bad news straight off the bat — average crude oil sales before royalties averaged 974 barrels per day, down from 1,177 bpd in Q4 2022. The company blamed 'operational interruptions at certain high impact wells, including unusually severe winter weather conditions, which caused multiple field wide shut-ins due to road closures to the fields and blockages within the fields.'
Accordingly, sales (net of royalties) fell by 22.4% quarter-over-quarter to $5.2 million. Sales weren't helped by the falling price of oil — with the average realised sales price falling from $79.84/bbl to $74.94/bbl. For context, Brent is currently trading for circa $75/bbl.
COPL had a net realised hedging gain of $0.5 million on its butane swap contracts compared to a net loss of $2.2 million on crude oil and butane swap contracts in Q4 2022. And the company eliminated its crude oil hedge swap contracts for the first and second quarters of 2023 after completing a costless hedge restructuring in December 2022.
COPL's operating netback was $17.19/bbl before including the net realised gain on crude oil and butane commodities contracts. This compares negatively to the $23.38/bbl netback realised in Q4 2022.
Aware of cost creep, COPL reduced capex expenditure from $2.3 million in Q4 to just $1.6 million in Q1, and maintained a cash position of $10.7 million as at March 31, 2023. On 27 March, COPL announced it had closed $14.8 million in Convertible Bond Financing, with investors 'providing the full amount of US$14.8 million principal, showing their strong support for the Company,'
And in December, COPL raised $8 million to expand its operations in Wyoming – supporting a deal for Cuda Energy LLC.
Ongoing projects
COPL acquired Atomic Oil and Gas in early 2021, along with its wholly owned subsidiaries Pipeco LLC and Southwestern Production Corp.
Key assets bought out include three federal units: Cole Creek 100% WI, Barron Flats Shannon (Miscible) 85% WI, and the Barron Flats Federal (Deep) 85% WI, in addition to non-unitized lands 100% WI.
Right now, there are three key moving parts:
Barron Flats Shannon Unit (BFSU) Gas Gathering System Upgrade: COPL is commencing construction of a $4.5 million upgrade to the BFSU high-pressure gas gathering system. The project involves the installation of 5 miles of high-pressure steel pipe to capture additional wells as the field matures. Upgrades to wellsite facilities, such as high-pressure separators and higher pressure rated treaters, will also be made. These improvements will increase oil production, reduce field operating costs, and allow for the safe and efficient operation of wells.
Conversion of Flowing Wells to Pumping-Flowing Wells: COPL is converting some flowing wells at BFSU to pumping-flowing wells. This conversion will involve the installation of enhanced pressure rated wellsite equipment. By converting these wells, COPL aims to mitigate paraffin-induced production interruptions and increase average daily oil production. This upgrade will lead to a measurable reduction in well interventions and operating costs.
Cole Creek Unit (CCU) Recompletion: COPL plans to conduct a second recompletion campaign at the CCU, aimed at enhancing Frontier 1 oil production. The first recompletion at the CCU showed promising results, despite being temporarily shut-in due to severe winter storms. However, these issues will be taken into consideration for the second campaign.
The key thing to understand is that the debt has been built up in order to get to this stage. And oil companies do well when production is increasing, but the most recent quarterly update saw production fall, based solely on one-off factors.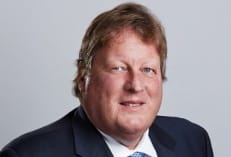 And despite the debt and one bad quarter, I believe that the company has determined that BFS alone could produce over 7,000bpd for years once production is optimised, with an estimated life of field set at 40 years. And in January, CEO Arthur Millholland called first production at CCU Frontier 1 a 'game-changer.'
If you take BFS alone, COPL plans to eventually generate 7,000bpd x 365 days per year x (right now) $70/bbl. That's circa $180 million of revenue every year. And the other key thing to note is that COPL will be able to benefit from carbon capture benefits to offset its federal tax liability — perhaps even down to nothing.
New discovery
In January 2022, SP Angel reported a massive new onshore discovery in Wyoming — and COPL noted at the time that the company could grow to a scale 'many multiples' greater than previously forecast.
This 'Frontier FM' discovery comprises 1.5 BILLION to 1.9 billion barrels of oil in place across more than 50 square miles spanning Converse and Natrona Counties, with 1.275 billion to 1.64 billion of this discovery present on the company's already owned leasehold.
Analyst Sam Wahab noted that 'Conventional light oil discoveries of this magnitude have been rare in continental North America for years if not decades… COPL controls the majority of this discovery as it is coincident with its large contiguous lease block. This highlights the potential for the Wyoming asset to generate long-term production on a scale many multiples greater than previous forecasts in our view.'
At the time, Millholland enthused that 'this is a significant oil discovery and the size of the upside at our Wyoming asset was a surprise to us all.'
What percentage of this discovery is recoverable is of course another matter. Assuming profitability if oil stays above $35 per barrel — which seems very likely bar a huge global recession — then COPL could be sitting on hundreds of millions of dollars of profit.
I'll leave others to do the exact maths. Once you factor in royalties, state tax, fixed costs, and capex the numbers seem genuinely ridiculous compared to the market cap, even if you pick a conservative average realised oil price and a cautious recoverable resource.
One thing that hasn't been noted much is that the new discovery is more than one mile deep, and therefore falls under Federal Government ownership. This reduces royalty payments due from the standard 22% to private landowners to just 12.5%.
Politically, COPL is in a great spot. Biden has approved the Willow Project in Alaska. Trump, when asked how to fix the economy, simply said 'Drill baby, drill!' Both Presidents know that the key to reducing inflation is cheap oil — the Alaskan Prudhoe Bay Oil Field n the 1980s helping cure inflation back in the day.
A dream field is in play, smack bang in the middle of the continental United States just as rare political bipartisanship turns to drilling.
However, there needs to be a joint venture. COPL does not have the financial firepower to develop this new Wyoming asset properly. Chevron, BP, ExxonMobil, Occidental Petroleum, EOG Resources, Hess, Devon Energy, Ultra Petroleum, Cimarex Energy, and QEP all operate in the state — arguably any would be happy to sign a deal.
On 20 April 2023 — literally one month ago — COPL noted that:
'Discussions with a large oil company who approached the Company regarding the exploitation of its Frontier oil resources are continuing with current focus on commercial terms. These discussions, as well as the identity of the party involved, will remain confidential until their disclosure is appropriate by agreement. Substantial additional technical evaluation has been undertaken during this period, which has led to a better understanding, and increased confidence, of this resource.'
While the market may have forgotten the good news, they won't have. And if I had to guess, I expect that JV negotiations are already happening. Of course, faltering production and a disengaged shareholder base means COPL is not risk-free. But high-risk, high-reward is what AIM is all about.
And unless I'm missing something critical, the market will wake up with a jolt.
This article has been prepared for information purposes only by Charles Archer. It does not constitute advice, and no party accepts any liability for either accuracy or for investing decisions made using the information provided.
Further, it is not intended for distribution to, or use by, any person in any country or jurisdiction where such distribution or use would be contrary to local law or regulation.