GCAT shares have fallen hard over the past year. But its $10.5 million agreement with OCIM has put it on my radar for 2023.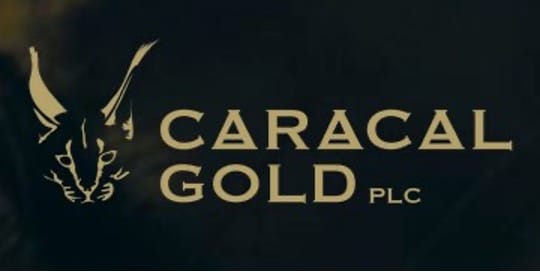 As an afficionado of downtrodden penny gold stocks, Caracal Gold (LON: GCAT) shares leap out as a long-term portfolio opportunity for 2023. The exploratory gold miner struck a record 1.70p per share in October 2021 but has since fallen to 0.65p, dipping 15% over the past week alone.
Is it now recovering?
And sporting a lowered £12 million market cap, GCAT shares could now be at a decent entry point for precious metal investors with a healthy risk appetite.
Caracal Gold shares: a brief overview
Caracal Gold is a dual-listed LSE and FSE gold developer and producer with two operations in East Africa comprising more than 1.3 million oz of JORC compliant gold resources. Targeting 74,000oz of gold production per annum across its projects, Caracal's recent share price fall could now leave it undervalued.
At present GCAT actively operates just one resource, the Kilimapesa Gold Mine in Kenya, which it acquired in September 2021. Work is underway to increase production to 24,000oz of gold per year and build the JORC resource to more than 2 million ounces.
Kilimapesa has an established, producing shallow mine, processing plant, and an extensive prospecting permit. Unlike many miners, gold ore is produced on site, but sold on to refiners instead of being processed into its pure state. This has the benefit of immediate revenue generation, but also reduces total possible profitability.
However, GCAT has identified a significant opportunity to increase JORC compliant resources from multiple targets identified from historical small-scale mining and previous drilling efforts.
Having acknowledged 'the risk of having a single asset in production,' through this year's acquisition of Tyacks, GCAT has also acquired a 100% interest in the advanced Nyakafuru Gold Project, located in the famous Lake Victoria Gold Fields. This second project has the potential to produce 50,000oz of gold per annum.
For context, Nyakafuru is comprised of 11 granted exploration licences covering established high-grade shallow gold resources of 658,751oz at 2.08g/t, contained inside four deposits within some 280 square kilometres. Prior work done by Resolute Mining shows the projects are highly scalable and can be developed using conventional cheap open pit mining techniques.
With excellent existing infrastructure, and located only 140km from Mwanza, the project could reap significant rewards. Further, it's sited just 60km from titan Barrick Gold's Bulyanhulu project, making a future buyout a realistic scenario if profitability can be established.
Recent developments
On 1 November, GCAT was forced to apply got a temporary trading halt as it had 'not been able to complete its audited financial statements within the 4-month period required.' While not an ideal development, the situation has been resolved despite shaking the tree.
Work has been underway since March to expand production at Kilimapesa to the promised 24,000oz of gold per annum, with a focus on processing the lower grade ore being mined from the Kilimapesa Hill deposit through a heap leach processing facility with a capacity of 65,000tpm.
Great weekend on site @ Kilimapesa …. Thanks to all the team for catch up and updates …. 24.000oz on the horizon 💪🏻 pic.twitter.com/U9flfh1xXP

— pangea (@MccraeRobbie) December 5, 2022
However, the catalyst that caught my attention was last week's announcement that Caracal has entered into a pre-paid gold purchase agreement with a contract price totalling $10.5 million with OCIM Metals & mining SA. The first tranche, worth $7 million, is being made immediately available, and will be drawn on or before the end of the year. The remainder will be drawn down on yet-to-be agreed terms.
'Upon satisfaction of conditions,' this financing leaves Caracal fully funded to continue expanding Kilimapesa to 24,0000z per annum, with a target to reach this rate of production by the end of Q1 2023. Some of the cash is also being used to complete phase II exploration at Nyakafura.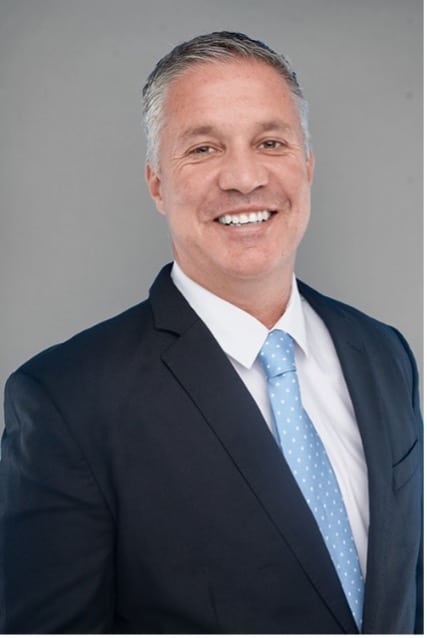 CEO Robbie McCrae believes that the 'non-dilutive financing is a great outcome for Caracal…having funding partners with the calibre of OCIM supporting Kilimapesa, the management and the vision of Caracal is a vote of confidence as we embark on the final push to deliver on our production target of 24,000oz per annum.'
While the company has remained loss-making for some time now, upcoming results could see the share price re-rate. The funding makes a share placing unlikely, and OCIM does not invest its money lightly.
All this makes Caracal Gold shares a decent addition to my 2023 portfolio. However, I expect further significant volatility over the coming weeks, making timing the entry point a complex endeavour.
This article has been prepared for information purposes only by Charles Archer. It does not constitute advice, and no party accepts any liability for either accuracy or for investing decisions made using the information provided.
Further, it is not intended for distribution to, or use by, any person in any country or jurisdiction where such distribution or use would be contrary to local law or regulation.
If anyone reads this article found it useful, helpful? Then please subscribe
www.share-talk.com
or follow
SHARE TALK
on our Twitter page for future updates.
Terms of Website Use
All information is provided on an as-is basis. Where we allow Bloggers to publish articles on our platform please note these are not our opinions or views and we have no affiliation with the companies mentioned
---