BOOM shares are an atypical FTSE AIM stock pick; at this price point a relatively low-risk long-term portfolio addition.
by: Charles Archer
Audioboom (LON: BOOM) shares are becoming a strong contrarian stock pick for 2023. Arguably, the company's BOOM ticker was responsible for its giddy 2,260p record high of April 2022 as Reddit stock hysteria combined with its organically strong growth.
And its 72% fall over the past year to just 472.60p is also arguably down to external circumstances, this time tightening monetary policy weighing on the valuations of tech stocks.
But at this price point, the company is starting to look attractive as an undervalued long-term play — while operating in different sectors, it reminds me strongly of hVIVO and Made Tech – both of which have risen strongly in recent weeks.
And it's also worth noting that BOOM shares are still up 45% over the past five years.
Audioboom explained
Audioboom is a market leader in podcasting, with shows downloaded more than 130 million times every month by 34 million unique listeners globally. To get a sense of scale, Triton Digital data shows that the £78 million tech stock is now the fifth largest podcast producer in the US. Edison Research has even placed it one spot higher for the October 2021-September 2022 period, with only Spotify, SiriusXM and iHeartMedia above the company.
BOOM's ad technology and monetisation platform provides commercialisation services for a 'premium network' of 250 podcasts, including the likes of 'No Such Thing As A Fish' and 'The Cycling Podcast.' Indeed, if you listen to a selection of podcasts on a semi-regular basis, there's a good chance you've had exposure to BOOM already.
The company operates with an international footprint across North America, Europe, Asia, and Australia. And its content is multi-platformed, so can be distributed among almost every major service, including Apple, Spotify, Pandora, Amazon, Deezer, Google, iHeartRadio, RadioPublic, Saavn, Stitcher, Facebook, and Twitter.
So far, so good.
Content partnerships and creator networks
On 20 January, BOOM announced the renewal of key podcast partnerships — including 'The Way I Heard It' with Mike Rowe, 'RELAX!' with Colleen Ballinger & Erik Stocklin and Two Hot Takes with Tik-Tok-famed host Morgan Absher.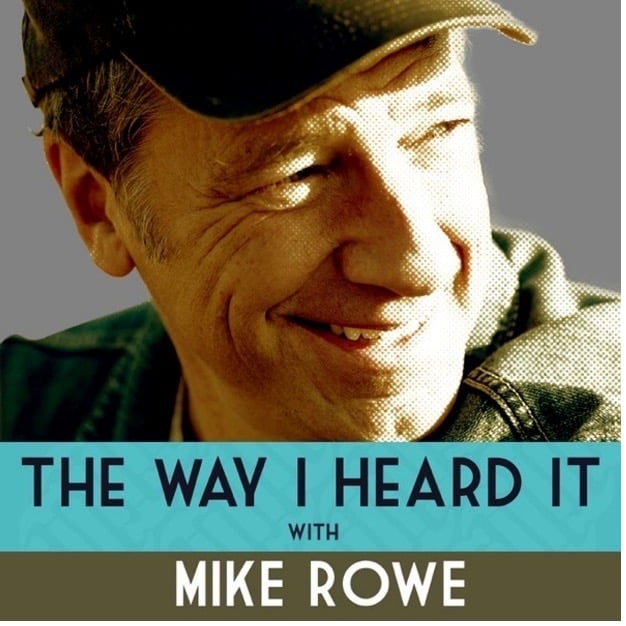 For context, 'The Way I Heard It' has been downloaded over 50 million times alone, and ranks in Triton Digital's US Podcast Report Top 40. These renewals have put to bed investor speculation that creators would be abandoning the platform in 2023, hopefully for good.
Audioboom also boasted the continued expansion of its creator network through new agreements with top shows such as The Tim Dillon Show, Myths & Legends, Minds Of Madness, The Nateland Podcast, and Celebrity Memoir Book Club. The latter was named one of Vogue's best podcasts of 2022.
CEO Stuart Last argues that 'the most talented creators in podcasting continue to choose Audioboom as their commercial and distribution partner, highlighting how our technology and revenue platform creates unparalleled value for our podcasters.'
And with these top creator names on board, organic creator growth seems set to continue.
Audioboom 2022 full-year results
On 23 January, BOOM released encouraging financial results — which surprisingly saw the stock dip to 369p a week later, before bouncing back — potentially due to buyers like me hunting down a good deal.
In calendar 2022, BOOM saw revenue rise by a significant 25% year-over-year to $75.5 million, yielding an annual adjusted EBITDA of $3.6 million, an increase of 16%. And growth seems to be intensifying rather than slowing; Q4 revenue at $18.4 million was up 14% quarter-over-quarter, while global monthly downloads increased by 3% to 110.9 million.
Getting into the details, average Q4 brand advertiser count was up to 5,944, while global revenue per 1,000 downloads was $55.63, an increase of 11% quarter-over-quarter. And the company is sitting on a cash pile worth $8.1 million, up by $3 million from a year ago, and has access to a further $1.8 million undrawn overdraft.
Where next in 2023?
BOOM has already contracted $44 million in revenue through 2023 in advance advertising bookings. This isn't surprising, as podcast adverts can be targeted at specific audiences where advertisers can be certain that conversion rates will be higher.
For context, BOOM has a market cap of only £78 million. While I consider that there will likely be a marketing slowdown this year, there appears to be a fundamental disconnect between BOOM's valuation, revenue generation, and growth. On the other hand, there does need to be increased profitability over the next few years, though like all growth stocks, this will likely come with scale.
Indeed, Showcase, BOOM's global advertising marketplace, saw revenue growth of 70% in 2022, and the division now contributes to 14% of the company's overall revenue, up from 11% in 2021.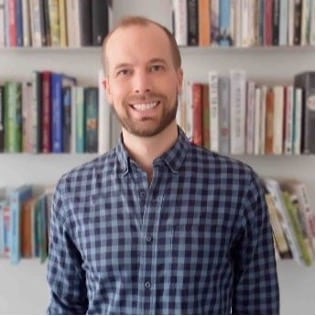 Last enthuses that '2022 was a year of significant cash generation, record adjusted EBITDA profit, and 25% revenue growth for Audioboom.' Further, he makes the case that BOOM's 'revenue growth once again outpaced our competitors, and for the fifth straight year we gained market share.'
However, the CEO recognises that while 2022 was 'on paper a very successful period, ultimately our performance was restricted by global economic headwinds which negatively impacted the wider advertising market.'
Meanwhile, Chair Michael Tobin remains 'confident that the business is not just showing good resilience, but is moving forward, fully primed for further growth as the advertising market improves across 2023.'
While I'm not certain that advertising spend will be as resilient as Tobin believes, Audioboom is in my view a solid portfolio growth pick — which simply requires itchy-fingered FTSE AIM investors to do the atypically boring thing — buy, hold, and wait.
This article has been prepared for information purposes only by Charles Archer. It does not constitute advice, and no party accepts any liability for either accuracy or for investing decisions made using the information provided.
Further, it is not intended for distribution to, or use by, any person in any country or jurisdiction where such distribution or use would be contrary to local law or regulation.
If anyone reads this article found it useful, helpful? Then please subscribe
www.share-talk.com
or follow
SHARE TALK
on our Twitter page for future updates.
Terms of Website Use
All information is provided on an as-is basis. Where we allow Bloggers to publish articles on our platform please note these are not our opinions or views and we have no affiliation with the companies mentioned
---