Other companies to be confirmed
28th January, Manchester 2017
Companies presenting
China Africa Resources plc (LON:CAF)
Kolar Gold (LON:KGLD)
Hosted: Zak Mir
FREE to Attend*
HEADLINE SPONSOR tbc
*Registration only. **Places limited – first come first served. Register NOW to avoid disappointment
Venue: RISE @ thestudio, 51 Lever St, Manchester, M1 1FN
Event timings:
18:00 – 18:30 Registration and Drinks
18:30 – 20:30 Presentations from China Africa Resources, Kolar Gold – more companies to be added…
20:30 – 21:30 Buffet dinner, drinks + networking
Presentations will be streamed LIVE.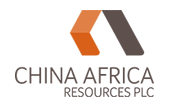 China Africa Resources plc (LON:CAF) is an AIM listed natural resource exploration and development company. It is a Rule 15 Cash Shell seeking a reverse takeover transaction primarily focused on the energy metals and minerals sector. The company recently undertook a capital reorganisation which led to a restructured Board comprising Rod Webster (Non-Executive Chairman), Paul Johnson (Chief Executive Officer), John Bryant (Non-Executive Director) and Nick O'Reilly (Non-Executive Director).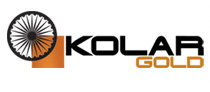 Kolar Gold Limited (LON:KGLD) is a gold exploration and goldmine development company primarily focused on India. Its shares are listed on the London Stock Exchange AIM Market under the ticker LON:KGLD.
Kolar Gold's aim has been and is to become a leading Indian gold exploration and development company benefiting both its shareholders and the wider community in which it operates, in the long term. Kolar Gold is progressing its activities through its 20+% ownership of Geomysore Services (India) Private Limited ("GMSI") and by pursuing the revival of the historic Bharat Gold Mines jointly with the Bharat Gold Mine Limited ("BGML") ex-employee united unions, and adding additional opportunities to Kolar Gold's stable.
MEDIA PARTNER 
Organiser: 

Share Talk Limited

Organiser of Share Talk Investor's Evening with China Africa Resources (LON:CAF), Kolar Gold (LON:KGLD), more companies to be added…
Share Talk was founded with a business model of being able to offer more transparency and accountability from companies to the private and retail investors. This was something we believed was lacking in today's market place and a void that needed to be filled.
We provide an open and honest approach that gives a voice to shareholders and also a chance to ask questions that other outlets weren't asking.
As private investors ourselves, we understand the investor mind-set and aim to provide a greater resource pool of information for investors and companies alike. The Share Talk platform helps companies play a more active role in being able to get their message across into the public domain.
Share Talk will never give out investment advice. That responsibility and decision always lies with investors, as we are not FCA regulated. We are however, an information portal for investors to be able to draw their own conclusions.
Share Talk Investor's Evening with China Africa Resources (LON:CAF), Kolar Gold (LON:KGLD), more companies to be added
RISE @ The Studio
If anyone reads this article found it useful, helpful? Then please subscribe stalk.wpengine.com or follow @SHARE TALK on our Twitter page for future updates.